Walkers invests in 21st century playgrounds with Playdale
The intelligent play system (i.play) is playing a prominent role in two new £100,000 playgrounds provided to Leicester and Reading councils by Walkers, part of PepsiCo.
Opening events for the 'Parks For Life' took place on the 4th September (Reading) and 7th September (Leicester), attended by Walkers special guests Gary Lineker and local dignitaries.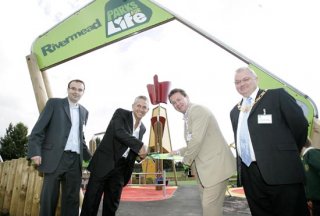 Walkers and Playdale have worked with both councils to develop these innovative new playgrounds. Designed to help children engage in physical activity as well as being a sociable area for the entire family, the playgrounds blend traditional play equipment with the i.play electronic playground system. Combining physical activity with technology, the i.play system has been designed to make exercise fun for children who might normally find playing with a games console more fun than sport.
As an employer in the Reading and Leicester areas, PepsiCo is keen to support the local community in which it operates.
i.play gamers can even compare their scores with other players around the country by uploading it to the i.play website (www.intelligentplay.co.uk) where national and regional league tables rank the best players.
Andy Connelly, councillor for culture and leisure in Leicester comments, "The new playground is fantastic news for Leicester. We have worked closely with all the project partners and it is great to be able to offer local families a safe place where they can spend quality time and enjoy outdoor activities."
Neil Campbell, general manager, Walkers, adds, "I'm really excited about the official start of this project. We've spent months planning the design which we hope will encourage children to have fun whilst exercising. I'm looking forward to seeing it in action and hope it will prove really popular with local Leicester families."
Playdale spokesperson, Barry Leahey, concludes, "Here at Playdale we believe that physical activity should be fun for all the family and are delighted to be associated with these projects. We look forward to them playing a part in a fun, healthy culture in both communities."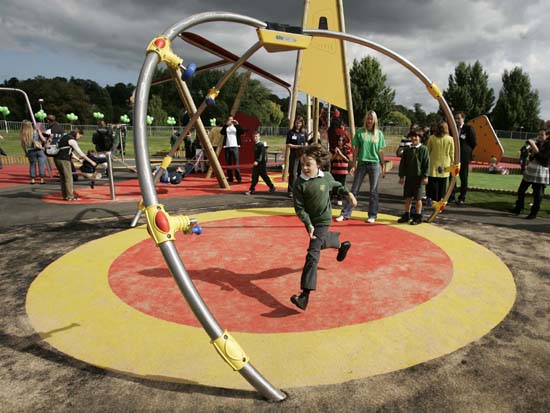 Local school pupils tests out the brand new i.play at Rivermead Park, Reading